Welcome to Elvia's Dental Clinic
«Make your dream smile a reality»
Office Hours
Mon – Fri 08 am to 4 pm
Saturday: 08 am to 2 pm
Located in Los Algodones, Baja California, Elvia's Dental offers you a team with more than 15 years of experience. We've made your security the main goal of our service.
Our promise is to provide you the smile you've always wished to give.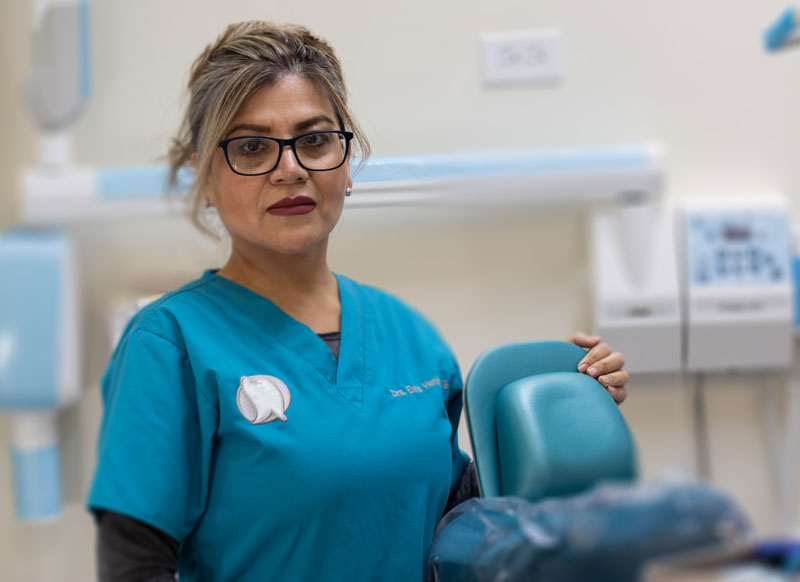 Dr. Elvia Hernández's philosophy is to treat the urgent, suggesting you just the necessary dental work.
You'll notice a difference at your arrival. Always greeting you with a smile, we guarantee excellent service and the attention you require. We've made our waiting rooms just what you need to feel comfortable.
Allow us to take care of your transport. Give us a call and we'll pick you up on one of our vehicles.
And by the way, you may qualify for a *free pair of eyeglasses*.
      PLAZA SARATOGA 
SARATOGA AVE # 196-6  
Los Algodones B.C. Mexico
(602)774-4309